As everyone knows Tanaan Jungle will be released in patch 6.2. We went onto the PTR to take a look at what Tanaan will offer. Tanaan Jungle will be a combination of the Draenor exploration experience and the Timeless Isle from Mists of Pandaria. There are a few introductory quests but it's mostly up to the player to go into Tanaan and discover it's secrets.
Everything below is from PTR testing, because of the nature of the PTR anything can change before the release of patch 6.2! (Latest changes on June 22nd – apexis crystal rewards have increased)
Every day there will be an apexis daily that you can pick up for one of the areas in Tanaan, much like the original apexis dailies with the release of Draenor. This will guide you to one of 7 areas and will be worth doing if you are interested in getting a mount or even upgrading your gear to item level 695 gear! Before we get into the rewards however, let's talk bonus objectives.
Daily Objectives
Every day in every single apexis area, except for your apexis daily, there will be an apexis daily bonus objective for you to do. These bonus objectives will become active once you finish your daily apexis crystal quest. (You will also get 2 new quests to do when you go to turn it in these will give you a total of 1500 extra crystals). You will have to travel to each of the areas. This will grant you 800 apexis crystals per area (1200 for the Throne of Kil'jaeden), giving you a possible total of 4800 apexis crystals per day. (You'll still be able to do the old apexis daily in old draenor as well for an additional 800 to 1000 crystals!) As you can see in the map below, the areas are right next to each other so you'll be able to cruise through each of them if you group up with some friends or use the group finder.
The apexis daily will earn you 600 oil and 2000 apexis crystals. Oil is a valuable resource, as it is the resource you will need to send your ships from the shipyard out on missions, increasing the value of doing the new daily apexis crystal quest.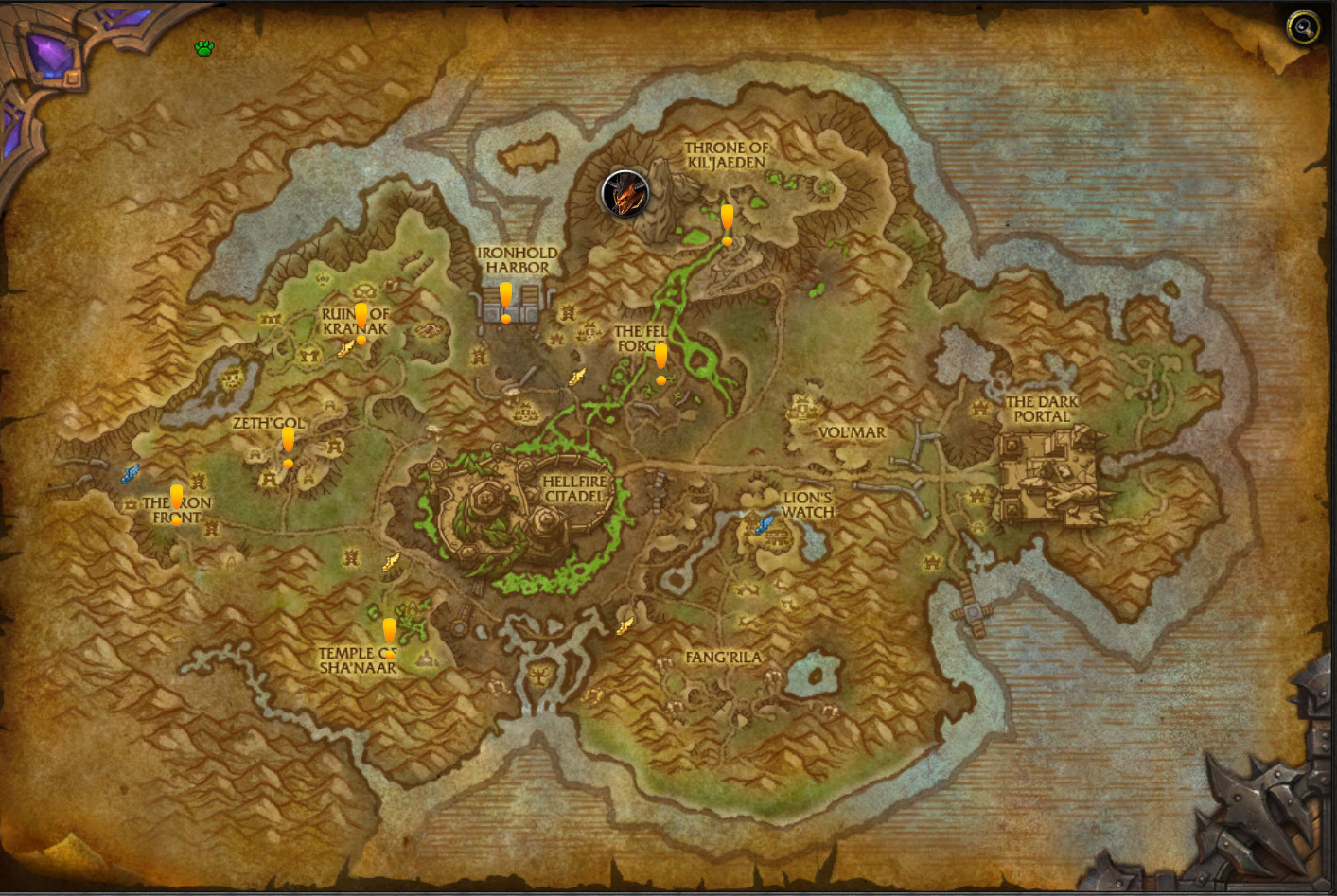 There is also a second daily quest, which you can also pick up in your Tanaan Jungle base. This quest requires you to kill 10 rare elites in Tanaan and loot an item from them. In exchange for these 10 kills you will be rewarded with 1500 additional crystals. Instead of killing rares, you can also loot the items from treasures in Tanaan.
As mentioned above, after you turn in your apexis crystal daily 2 more quests will become available to you. The first requires you to go do 2 of the bonus objectives in the other Tanaan areas. This will give you 1000 apexis crystals. The second one will be a random quest that requires you to kill or collect some items in one of the Tanaan areas. This one will reward you with 500 crystals.
Finally, there are also bonus events in Tanaan Jungle. You'll be able to find them on the map by the crossed swords with brown background icon. You'll find a rare elite here, which is harder to kill than your average rare elite. These will reward you with 100 oil upon death and possible other items such as the medal of the legion. Which will give you 1000 reputation with every faction on Draenor when you use it.

All in all this means you will be able to earn a possible of 10200 apexis crystals per day, or 10300 if you chose the Throne of Kil'jaeden as your daily apexis quest. This does not include the 800 to 1000 from the old apexis crystal daily. Which you can use to earn some tasty rewards..
Gearing up with Apexis Crystals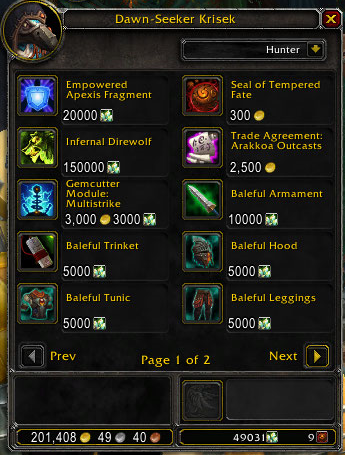 In your faction's base in Tanaan Jungle there is a new apexis vendor. He sells tokens for each of your gear slots that you can turn into 650 item level items for your character. These cost 5000 apexis crystals per item, except for the weapon token which costs 10000 crystals. You will also be able to buy an upgrade item for these 650 items for 20000 apexis crystals which will upgrade it to a 695 item! This means that Tanaan Jungle, through the apexis crystals will award gear over a period of time that is higher than Heroic Blackrock Foundry gear!
The mobs and rares of Tanaan also have gear waiting for you! You will be able to loot the Baleful tokens off of random mobs within Tanaan, and the rares (not from events) also drop 650 and 655 item level gear.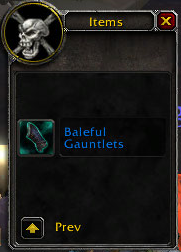 If you're fully decked out in Mythic Blackrock Foundry gear, these rewards probably won't appeal to you. However there's still the 150k apexis crystal mount to get as well as the oil from the daily (which you will need for your shipyard). For the rest, there'll be plenty of time to spend in Tanaan to upgrade your gear. And if not, there's always alts to gear up!
---